Everyone seems to have their own list of things they want to see at WWDC, so I figured I should throw mine down on virtual paper too. I'll keep it short for you and mostly just include things that aren't on everyone else's lists.
AppStores:
they all get the 2017 update, adding curation etc.
(macOS only) allows more powerful (read non-sandboxed) apps back in the store.
commission rate change: 5% for apps sold via a deep link, 15% for apps sold via search/browse, 30% for apps sold via curation stories/app lists/features.
ability for devs to merge SKUs, i.e., combine X and X Lite into one app. Any user that had downloaded either now gets the merged version and the receipt lets the dev know which one(s) the user originally downloaded.
ability for users to browse all stores on any device, make a purchase, and have the app installed on a different device. I should be able to browse the tvOS AppStore on my Mac, buy a tvOS app and have it install on the family room Apple TV.
new badges on every app that indicate features/warnings, such as: age rating, whether or not the app is sandboxed, has passed an accessibility audit, if there's a complimentary macOS/iOS/watchOS/tvOS app, is on your wish list (which they need to bring back), etc. (Hat tip for the accessibility audit idea from Marco Arment on Under the Radar)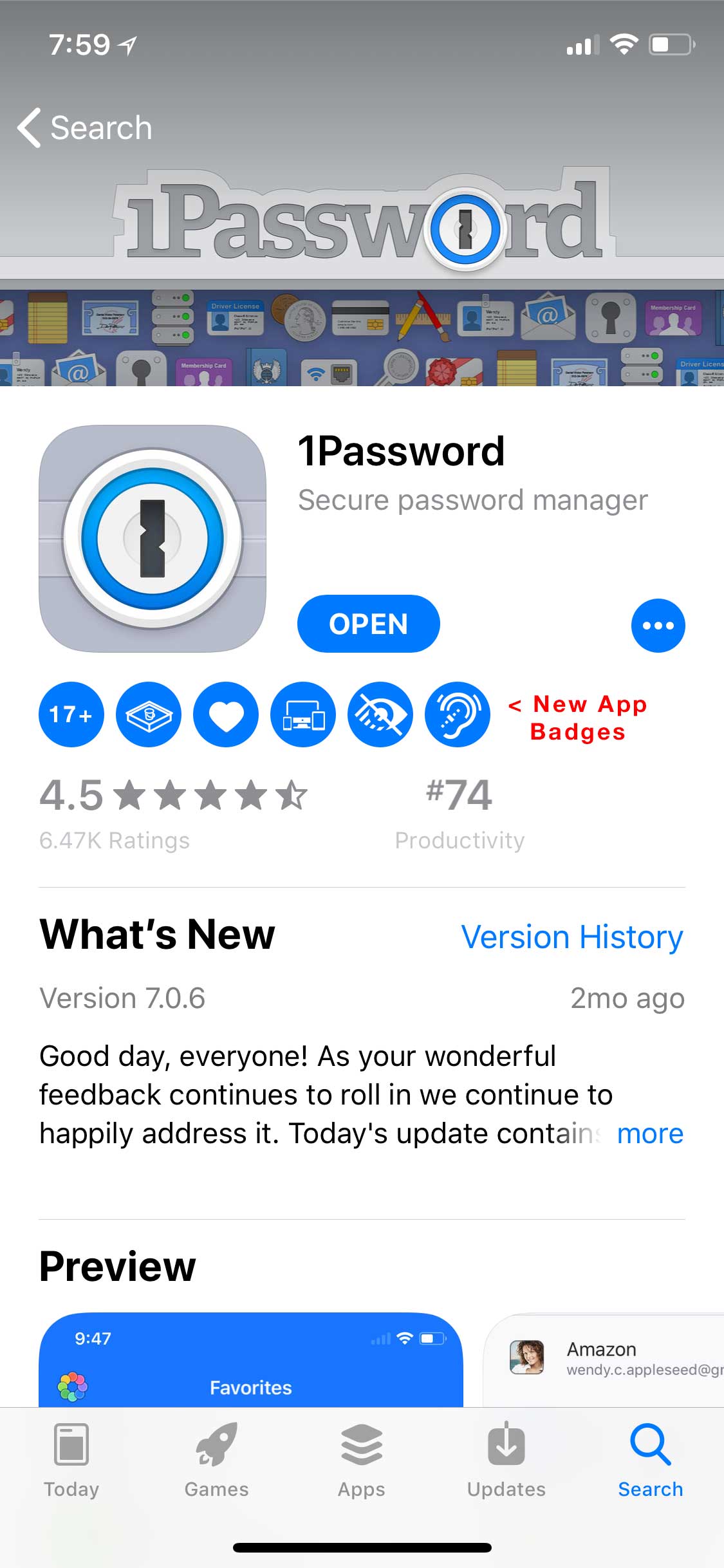 iOS:
ability to set default apps for email, web, calendar etc.
add app shortcuts to Control Center.
better control of audio, routing and setting different volumes (ring vs media etc).
landscape support for Face ID.
multiple faces for Face ID.
bring the iPad keyboard to iPhone (the swipe down on a key for the alternate version feature).
more granular selection of contacts to allow calls from when in Do Not Disturb mode.
multi-user support (for iPhone and iPad).
macOS:
the ability to lock the dock to one screen. Having it randomly fly around all my other screens has driven me nuts for years, especially when I go to click an icon on the dock and then the dock runs to a different screen so I can't click it.
HomeKit support
tvOS:
a built-in web browser.
enable UIWebView/WKWebView in tvOS apps.
multi-user support.
watchOS:
complications that can update more frequently (1 minute intervals). Even if this requires user permission to update that often.
custom watch faces.
always on display.
Xcode:
plug-in system, at least restoring functionality that was lost in Xcode 8. I'd even be happy with just a way to restore colour to the console logs.
HomeKit:
when using automation to turn on a light, be able to turn it off after x number of hours without a second automation. Right now this feature exists, but is limited to 60 minutes. I have several lights that I turn on at sunset, and off at sunrise. They all require 2 automation tasks. Being able to say turn off in 8 hours, would simplify things.
Mac Mini:
updated Mac Mini's. Maybe even a Mac Mini Pro with Coffee Lake CPUs, Dual 10 GigE ports, USB-A and C/Thunderbolt 3 ports. Up to 128 GB RAM, 4 TB SSDs. Able to drive 3 5K displays.
MacBook Pro:
updated, with a fixed keyboard design. Coffee Lake CPUs, Up to 64 GB RAM, 4 TB SSDs.
option to include the Touch Bar and the standard function keys. I feel most of the hate with the Touch Bar was not with the bar itself, but the removal of the function keys (especially the escape key). I'd buy a MBP that included both.
iPad Pro:
I really wish I could be in San Jose for WWDC this year. It's been a while since I've been out with my fellow developers, so you'll have to have a beer for me. Stay safe, have fun, and hopefully I'll see you next year!
---
If you've found this article interesting, please subscribe to the RSS feed and follow me on Twitter and/or Micro.blog
It would be awesome if you'd download our newest app All the Rings. It's free and we really think you'll like it!
If you see any errors, want to suggest an improvement, or have any other comments, please let me know.